Dart Players Alaska

News Report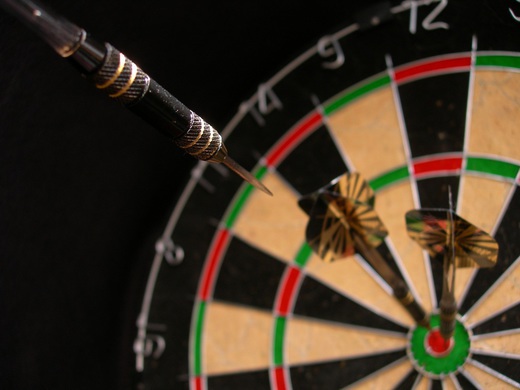 There are make-up matches for 11 of the league players on 8/22. Please see this link to view the make-up matches scheduled (one of them is a match played in advance): https://dpak.leaguerepublic.co...
Due to Matt's work schedule we unfortunately need to cancel his second half matches. I removed them from the online schedule. The two unplayed matches from his first half schedule were forfeited. The standings are now updated through 8/15.
After the make-up week there are three remaining weeks for the season. It is a log jam at the top half of the league with the top 6 players only separated by 4 points. Anything can happen before it ends, let's see some great darts!

Championship Darts Circuit